Graze on a festive 'charcu-turkey' board for Thanksgiving
From appetizers to desserts, these tasting boards have you covered.
Charcuterie boards are an excellent addition to any food-filled gathering to snack on before the main event and this festive board that resembles a turkey is a great way to kick off any Thanksgiving feast this year.
The latest twist on charcuterie can be done in a variety of ways, from appetizers to desserts.
Option 1: Simple turkey snack board with fruits and nuts for feathers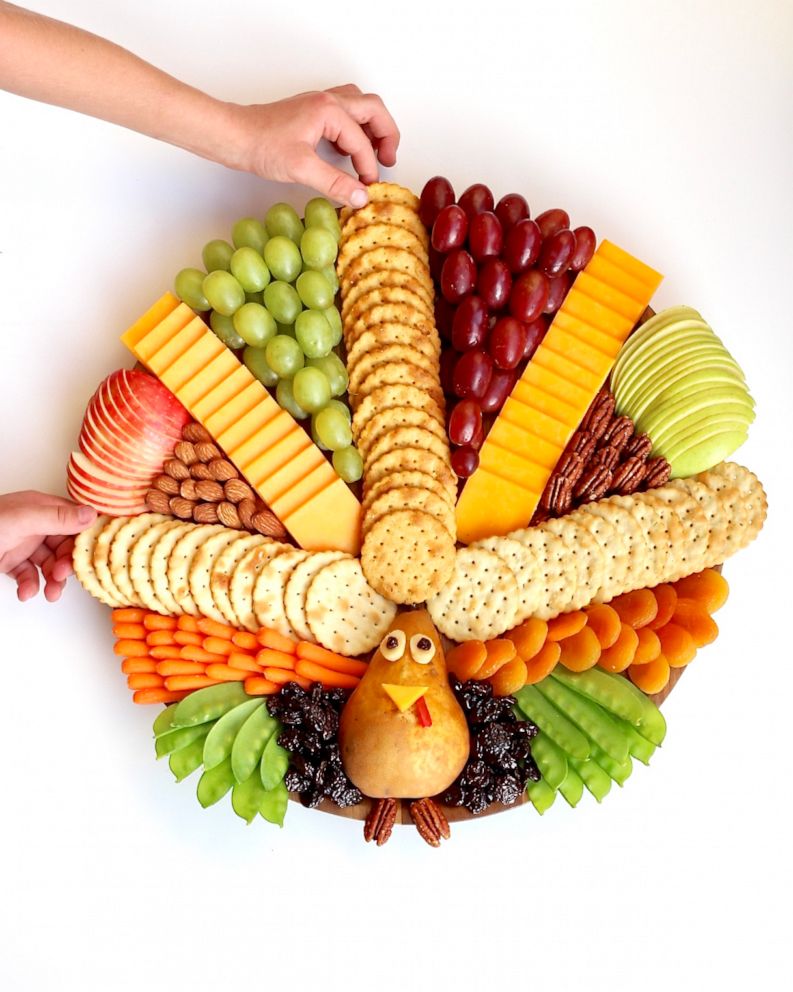 Blogger and cookbook author Maegan Brown creates a wide range of snackable platters, but none are more festive for Thanksgiving than her take on a turkey.
Slices of Bosc pear are shaped like a turkey and macadamia nuts, cheddar cheese and bell peppers are arranged like a face. She then fills in the sections with fanned out cheeses, scalloped crackers, pecans, grapes, apricots, carrots and more.
Option 2: "Charcu-turkey"
Cheese by Numbers created a simple step-by-step "charcu-turkey." Images on Instagram show followers how to easily replicate this cheese board.
From simply folded cured meats to layered veggies, this version of a charcuterie board is almost too pretty to eat.
Option 3: Turkey Dessert Board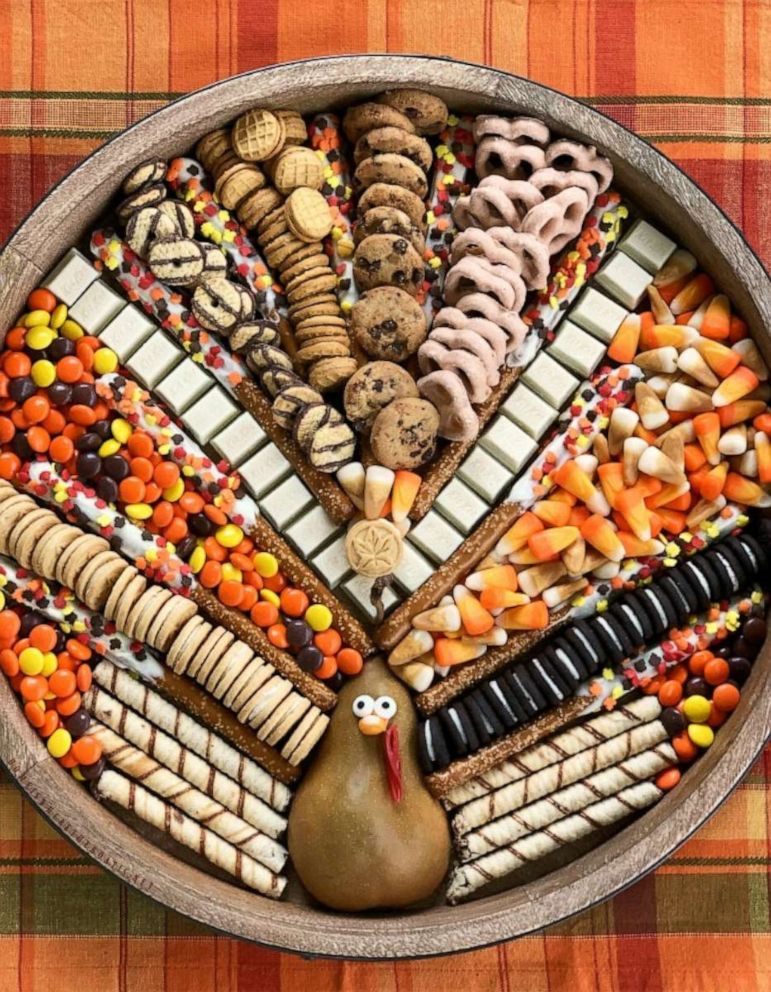 Hand-dipped and decorated chocolate-covered pretzel rods, candy corn, Reese's pieces, mini Oreos, pumpkin spice yogurt-covered pretzel twists and more make up this crafty dessert.
Home is Where the Boat Is blogger created this recipe and lists her step-by-step instructions here.
This story was originally published on November 10, 2020.